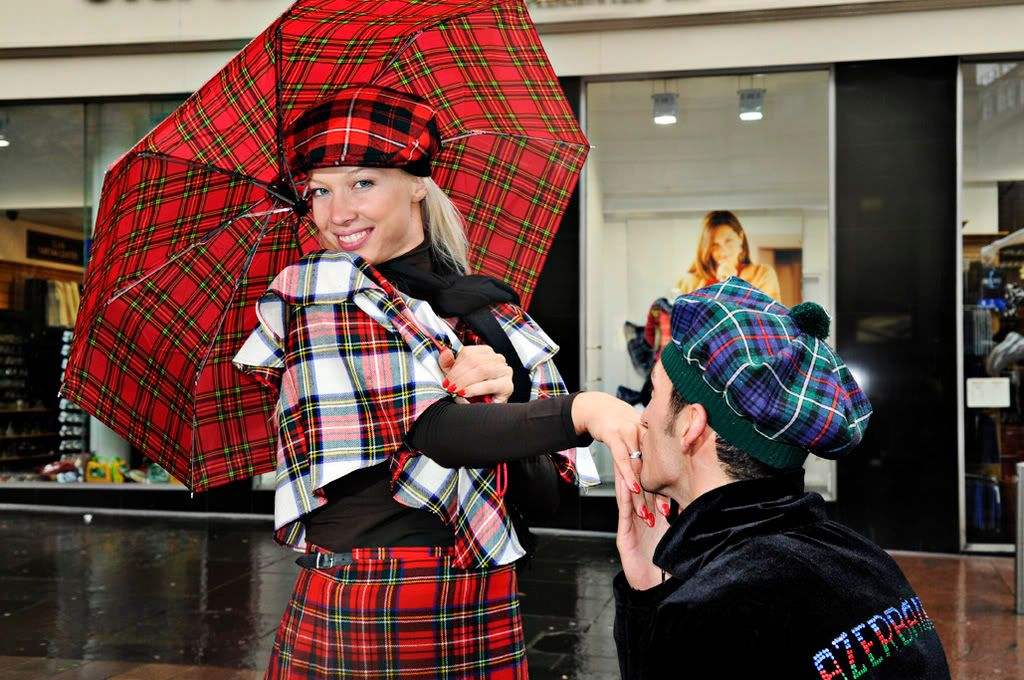 Breaking news from Eurovision Dance Contest in Glasgow! An unexpected statement was made on the second day of Eurovision week by Eldar Dzhafarov. "I proposed to Anna few days ago after we finished all our preparation to the contest! She accepted my proposal but only on one condition - she will marry me if we win Eurovision Dance Contest on the 6th of September" – said Eldar Dzhafarov.
Eldar and Anna have been together for 4 years already. They started dating after they met for the first time in January 2005 in Baku. Anna always says that she never doubted her love to Eldar and always wanted to become his wife. So why did she put this condition on??? "Because it's very important for me and for Eldar! We really want our couple be the first on this contest. Before we did promise to dedicate our possible victory to each other but suddenly Eldar proposed me and I put this condition on. So let's see how strong our love is! Now both of us want to show our best on the dance floor to prove our love win this contest and finally get married".
Azerbaijan couple started their official daily training on the main dance floor in the SECC. Also Eldar & Anna decided to practice additionally on the stage of the Glasgow Theatre School. In spite of the fact that their performance is absolutely ready Anna worried a little bit about final results of the contests because their future depends on the contest. Meanwhile her partner Eldar more optimistic and don't isn't nervous about the contest. In coming days he wants to visit one of the jewellery shops in Glasgow to choose a wedding ring for his love. In addition Eldar wants to organize an unofficial stag party in one of the local pubs.
Photo by Sergey Illin