On the third day in Glasgow Eldar and Anna finally have found some time to check out the main street of the city with souvenire shops of any kind! They've couldn't resist to buy a kilts, of course! But Eldar and Anna have never been common tourists - they've put everything on and went to explore the city!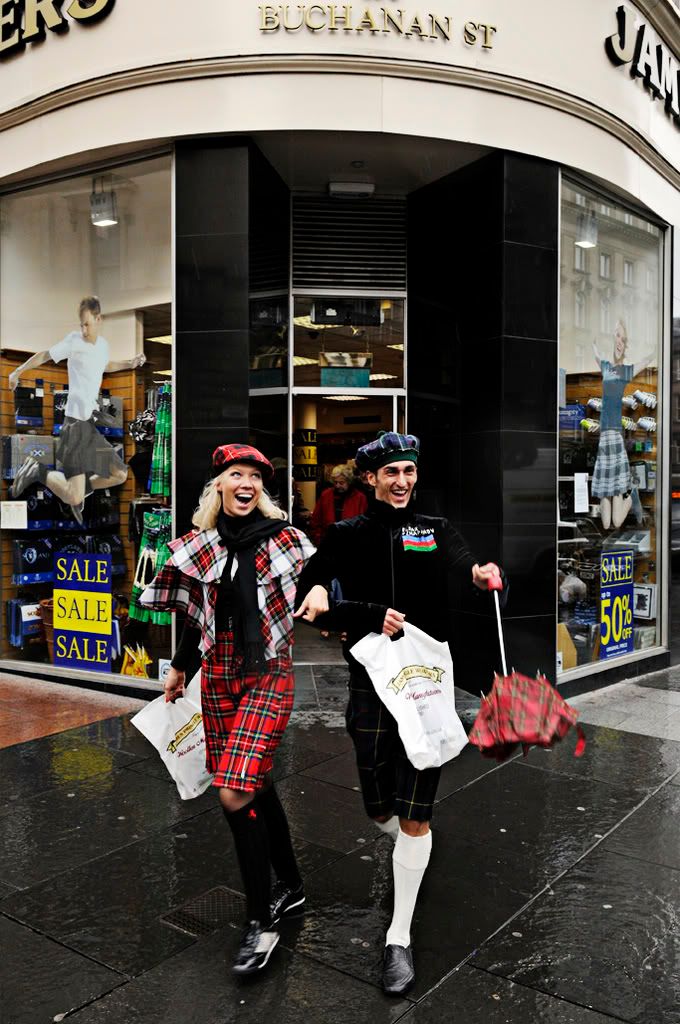 But Eldar left on himself some spectacular parts of training clothes with his country's name on it - AZERBAIJAN. By the way Anna also has got such costume. This cool training clothes for the couple were maid in Baku for Eurovision Dance Contest only.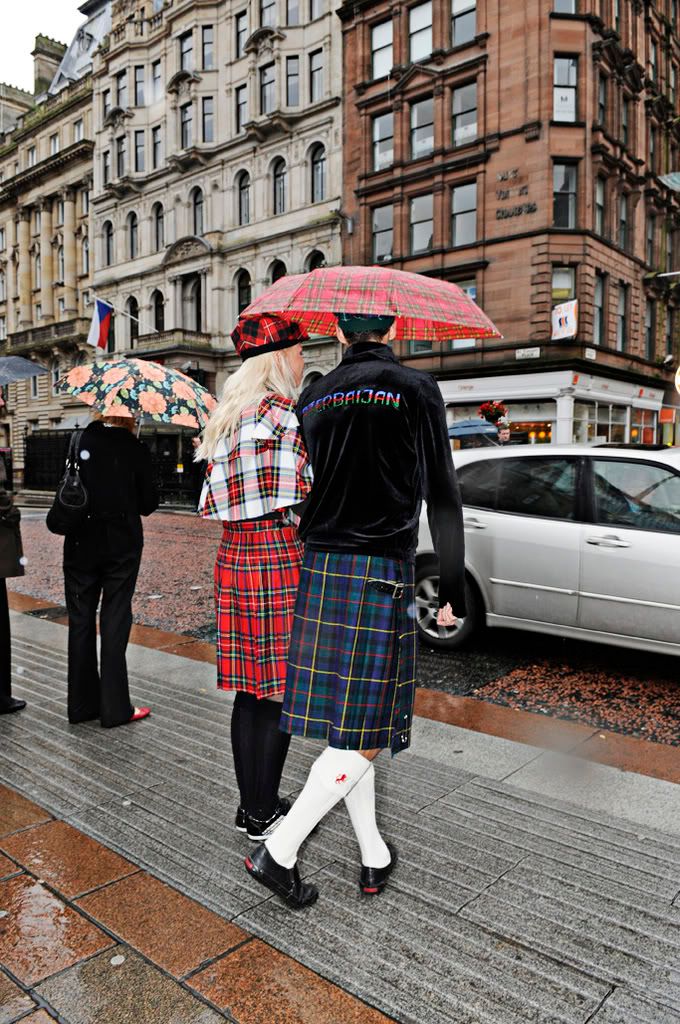 Eldar and Anna are so interesting and cheerful couple that people on the streets couldn't resist to ask for pictures with them!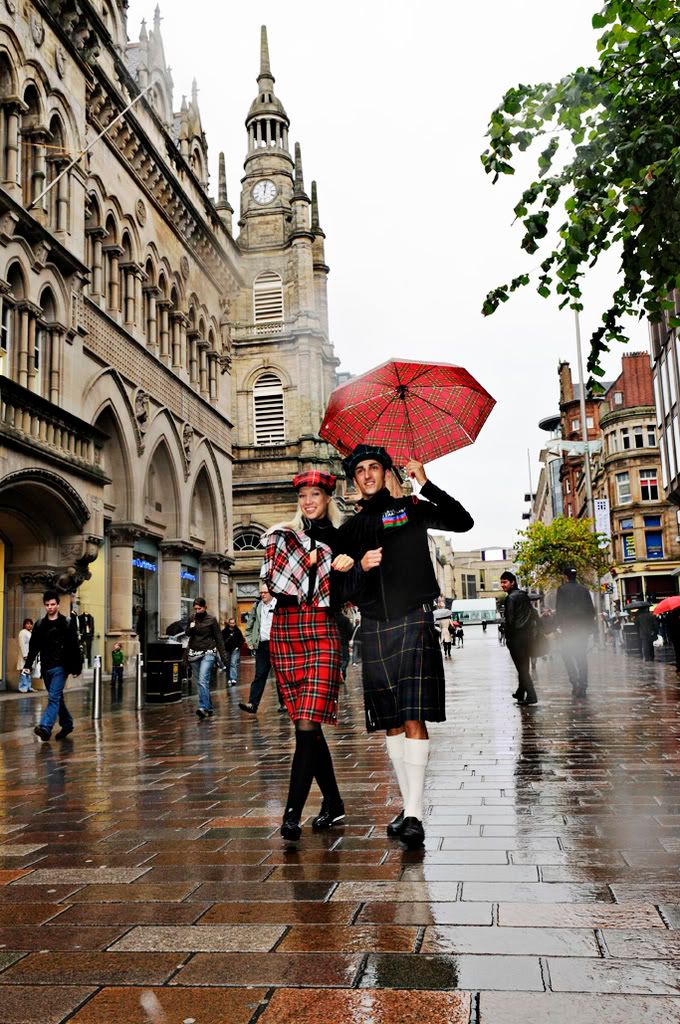 They've tried to calm down just a little but you know them - it was for a couple minutes at most!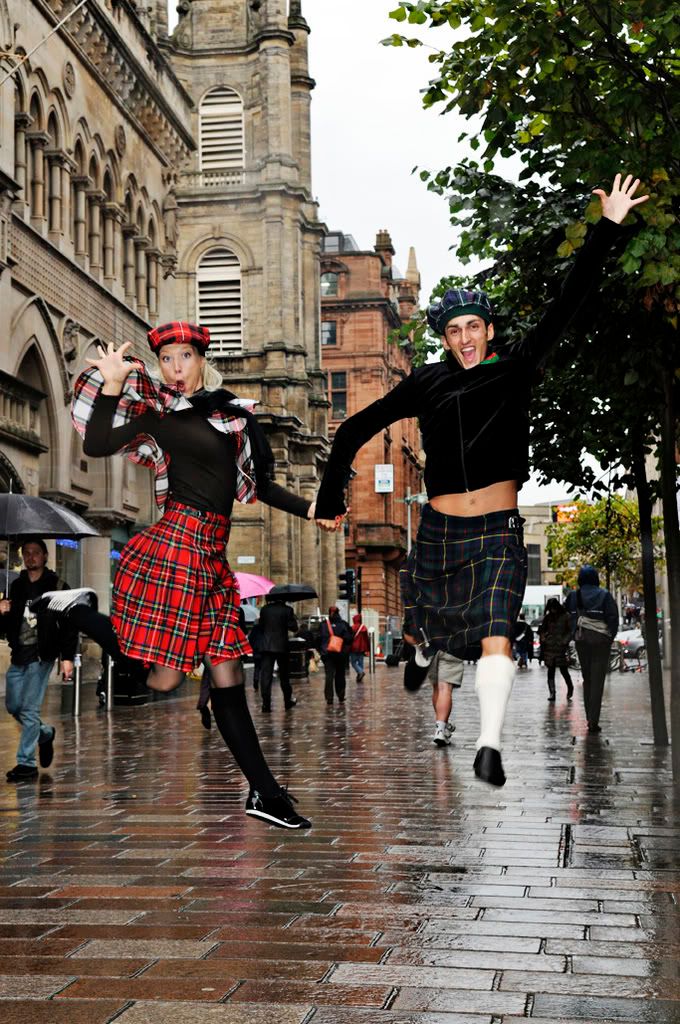 So nobody was surprised when everything finished with dance. Eldar and Anna tried to teach a couple of moves to everybody who wants in rain! It was so new and unexpected for Glasgow citizens!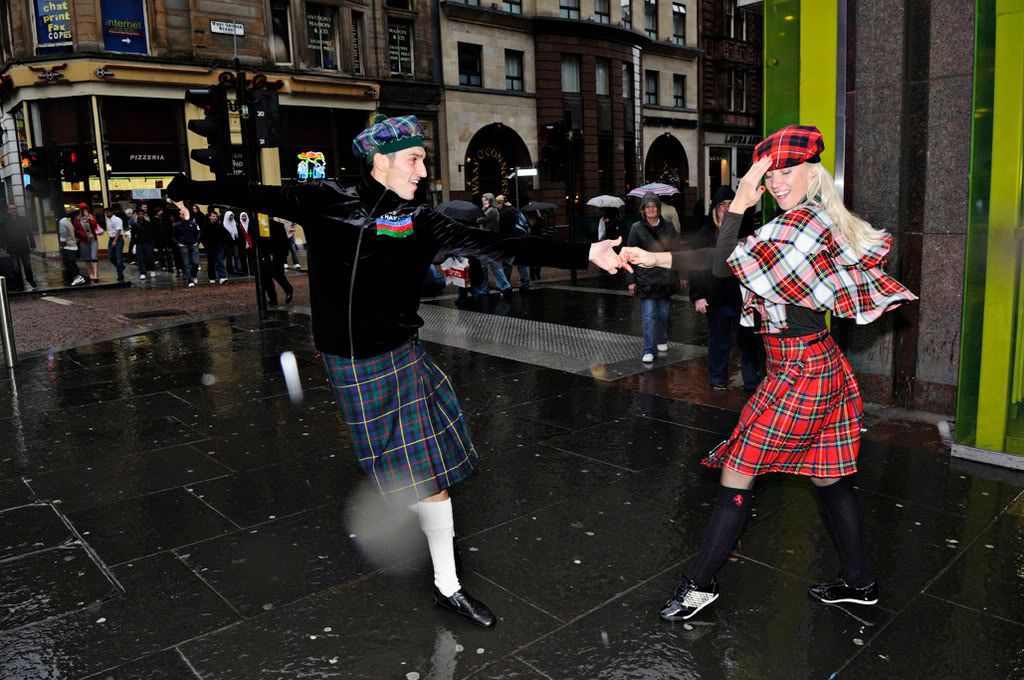 When somebody asked where are they from Eldar and Anna said they're Azerbaijan couple for Eurovision Dance Contest. After that audience of the street show just asked wich numder should they vote on the 6th of September? Answer is easy - 04 Azebaijan!