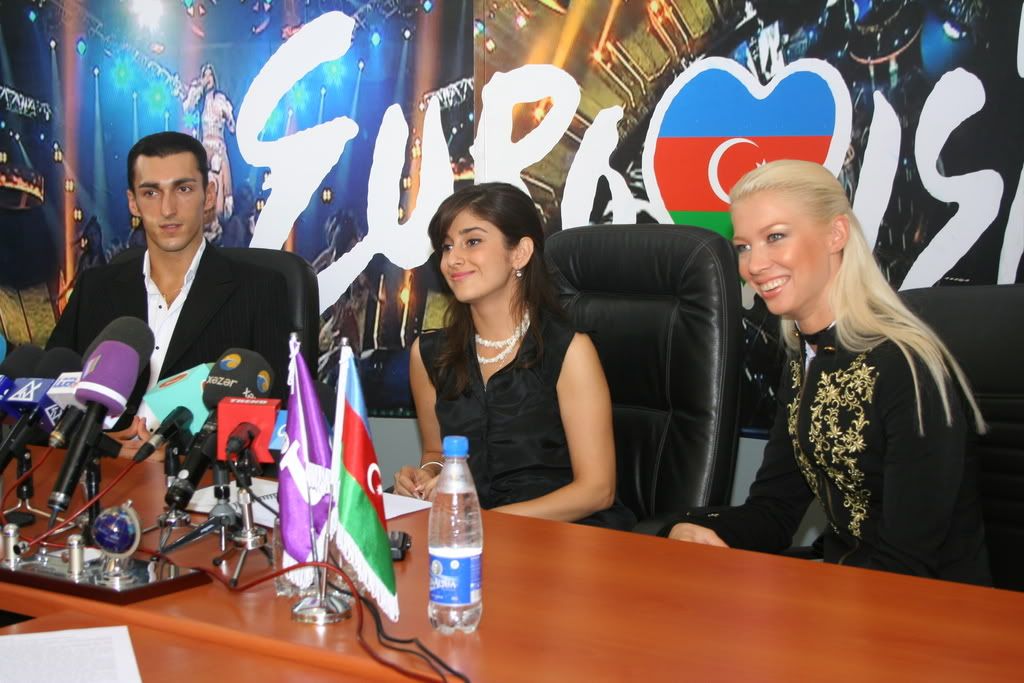 Press-conference devoted to the departure of our beautiful couple Eldar and Anna to Glasgow to Eurovision Dance Contest has been held on the 30th of August. Representatives of leading broadcasters, radiostations, printed and internet mass-media have gathered in conference hall of Ictimai TV. Eldar and Anna were very exited about contest, friendly answered all questions and even danced a part from their performance for journalists.
A lot of questions about The Phantom of the Opera music decision, dance itself and relationships between Eldar and Anna were asked. A couple said that national flavor in the performanc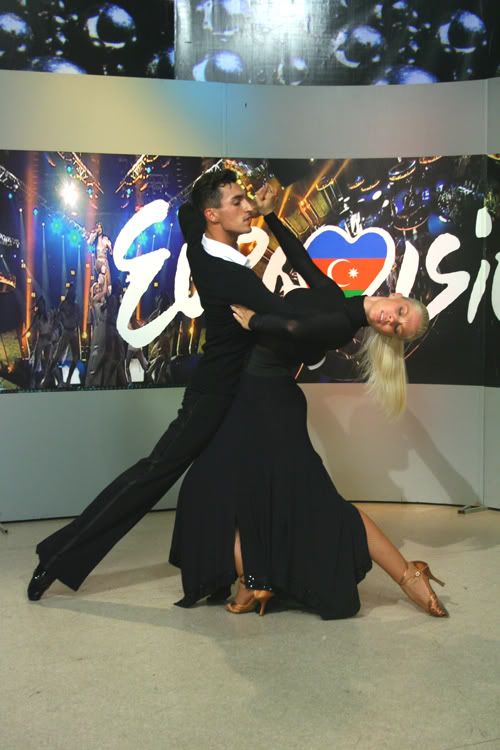 e will be saved by the arrangement of music "Phantom of the Opera" including national music instrument "tar", elements of "Land of Fires" traditional dance included in the dance routine and usage of national decoration element "but" on Eldar's tailcoat and Anna's dress.
Anna and Eldar themselves said they aimed to hit one of the three top places. As their main rivals they consider couples from Ukraine, Russia and Denmark.